How to contact us and our trainers
Contact us
VIRAK
Via Longhena 5 6900 Lugano
SWITZERLAND
+41 78 854 24 68

Christine Petersen, PMP, Founder and Managing Director - petersen@virak.com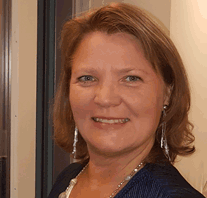 Christine's approach to training is to ensure that the course content clearly targets the needs of the participants, that they learn quickly and are ready to apply their new knowledge and self-awareness as soon as they are back in the work environment. She believes that if participants are enjoying themselves, are interacting and are actively participating, then they will be much more likely to achieve this goal.

Christine has been managing large, multi-national projects Europe-wide since 1990. She is now based in Switzerland, speaks Danish, English, French, Italian and German fluently, and has been training in these languages since 1999.

Her experience as a Project Manager led her to realise the vital importance of using people management skills in Project Management. Christine founded VIRAK in 2001 in order to be able to train, coach and consult full-time and has since built up an important client base throughout Europe.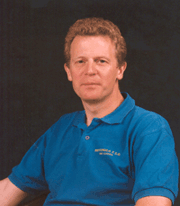 Above all, Steven believes that project management processes and tools should be used to support the work and should not in themselves become an overwhelming burden on project teams.

After graduating from Glasgow University with a B.Sc. in Electronic Engineering, Steven worked in multi-national, hi-tech companies gaining experience in a wide range of functions – Services, Sales, Human Resources and Communications. Involvement in business process improvement, specifically related to new product development and introduction, gave him a hands-on appreciation of the need for project management both as a discipline and a culture in driving change within organizations.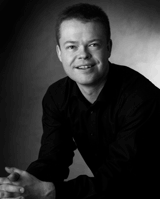 Anders has a patience with which he gives his audience room to learn and he has always enjoyed finding, matching and challenging each participant's different levels and competencies. He does this using his natural empathy and well developed sense of humour. Seeing the progress and providing the right tools for each individual is what drives Anders.

With experience in training clients and colleagues since 2000, training and all its aspects have been a very central part of Anders's professional career since he finished his master degree in economy and finance in 1999. Anders is very confident standing before any audience doing what he enjoys most – teaching and encouraging his audience with often very different backgrounds to learn and transform sometimes highly complex subjects into "human language".


Fermin Gutierrez, PMP, FISAF Personal & Performance Trainer - gutierrez@virak.com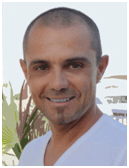 Fermin started his career in IT as Consultant, Project and IT Manager within international companies in Finance, Telecom, Sport Events and Health domains.

Fermin is delivering and animating wellness seminars and has developped a Partnership with Compex (electro stimulation technology) as expert for the development of a new product protocols. He is also a member in multidisciplinary teams within a Foundation to eradicate the children obesity, a Fitness & Wellness Coach at a private hospital for local, international and multicultural patients with psychic and/or physical pathologies.

Fermin is also a world-class athlete, as a Swim Instructor, a Triathlete since 1992 and as the Finisher Ironman of the Triathlon World Championship in Hawaii in 1997. His Goal is simply to educate and support people in well being, by anchoring new habits to have a better Life Balance.



Since 2001 Nicole has dedicated herself to training and coaching and employs all of her professional, cross cultural and personal experience to each individual client.

Her professional and life experience has ranged from teaching underprivileged children in urban areas of the U.S. South to giving marketing and management courses to adult professionals in Russia during their transition to a market economy through the 1990's up to 2007.

Her personal experience of living in different cultures – Russia, Turkey, Italy and Switzerland enables her to understand and appreciate cross cultural issues and challenges faced by individuals and families when they enter, transition and integrate into a new culture. Nicole works in English, Russian and Italian.