DO YOU WISH TO IMPROVE THE WAY YOU WORK? BECOME MORE EFFICIENT AND EFFECTIVE? REACH YOUR GOALS?
VIRAK can help you.

We propose tailored coaching and consulting that makes a real difference:
Building TEAMS THAT WORK (see example below)
Project Management INTERNAL AUDIT
We supply a PROJECT MANAGER for your projects
Project Manager THINKING PARTNER
We help you BUILD YOUR PMO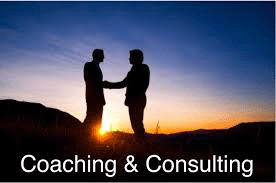 AN EXAMPLE OF COACHING: BUILDING A TEAM THAT WORKS
• Does your team work well together?
• Do the team members know one another well?
• Are their roles clearly defined and working relationships clarified?
• Is there harmony in the workplace?
• Is your team motivated?
If you answer NO to any of these questions, then your team may benefit from a 1-day personalized and tailored Team Building workshop.
Key Benefits

- Team building and motivation
- Successful team work
- Fast achievement of tasks by team
- Harmonious environment
How it works

1. We meet with the team leader to discuss any issues that they wish to address
2. We send a questionnaire to each team member who replies ONLY to us
3. We compile the answers in an anonymous format and review with the team leader
4. Together, we decide on the format of the team building day.
5. We run the Team building Day
6. 3 months later, we again send the questionnaire out to the team members and then meet with the team leader to discuss the situation and further improvements.
Some items on the agenda can include:
- Definition of team members' Roles and Responsibilities
- How to deal with conflict within the team
- Definition of vision, goals, and objectives of the team
- Definition of communication rules
- Strategies for managing stress
- How to give and receive feedback
- Agreement of the characteristics of the team