1-to-1 High Performance Coaching
A 1-day intensive, interactive 1-on-1 day that enables you to develop your skills in the areas of your choice. This day is tailored to suit your goals, needs and expectations and focuses on your individual situation. It is suited to all team members, Managers and Leaders.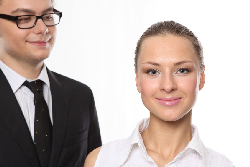 Example Topics that we coach on:
Project Management Introduction
Project Management Advanced
Finance for Non Finance
Stress, Time and Delegation
Time and Priorities Management
Presenting in Public
Change – What can I do about it?
Coaching and Mentoring
Communication Skills
Effective Business Writing
Negotiation Skills
Method of our 1-to-1 caching
We send you a pre-workshop questionnaire to understand your exact needs, goals and expectations so that we can tailor the day to fit you. You choose the date, you choose the topics(s), and you get the trainer for a whole day to work on your goals and issues. You cover exactly the same material as in any normal workshop but the day is totally tailored to suit your needs.